How to View the 3D Web Galleries
In spite of better monitors, TVs, and devices for viewing 3D images, the technology is still only user-friendly for gamers and 3D hobbyists. The simplest way for the novice to view 3D is with the familiar carboard Red/Cyan glasses which, unfortunately, provide the worst viewing experience because of their inability to show full color images. The polarized 3D glasses you get at the theater will not work unless you have an appropriate 3D TV or monitor, in which case you probably already know what you're doing.

The 3D web galleries on this site use HTLM code developed by Masuji Suto (http://www.stereo.jpn.org/eng/). It supports a variety of viewing techniques, including plain 2D. The default is optimized for Red/Cyan glasses. Other formats are described below.
Enjoy, and don't hesitate to contact me for any questions (jay@geewitz.com)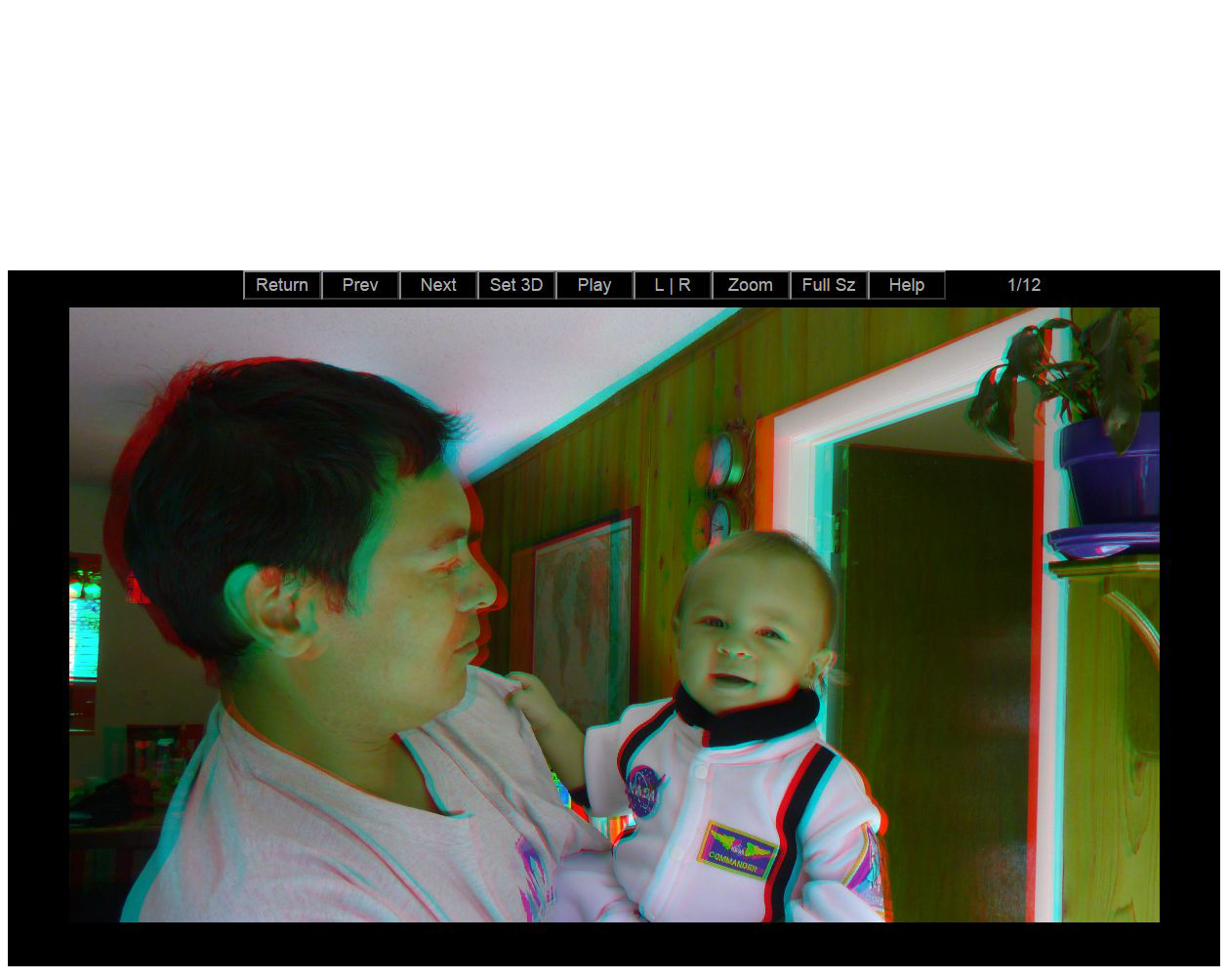 Setting 3D Mode
SideBySide

Left image on left, Right image on right

For use with some viewers like stereoscopes or Google's cardboard viewer. With practice they can be 'free-viewed' without glasses, much like magic-eye 3D images.

Cross-Eyed

Right image on left, Left image on right.

Can be viewed without glasses by slightly crossing one's eyes till images merge. Not for long term-viewing.

Optimal
Red/Cyan

View with Red/Cyan glasses. Red on left.

Colors modified by 'Dubois' method which reduces 'retinal rivalry' caused by some colors appearing dark in one eye, light in other. Unfortunately skin tones look greenish.
This is the Default Viewing Mode.

Color
Red/Cyan

View with Red/Cyan glasses. Red on left.

Colors not modified, but reds are seen as white in left eye, black in right, blues vice versa. But some images, like landscapes, work nicely.

B&W
Red/Cyan

View with Red/Cyan glasses. Red on left.

Non-color image. No retinal rivalry, but, alas, no color either. But still good 3D.

H_Int.

For use with some 3D TV's and monitors.

Right/left images are distributed to every other horizontal line. Requires special viewers that support this mode.

V_Int.

For use with some 3D TV's, monitors or lenticual displays.

Similar to H_int, but interlaced vertically instead of horizontally.

2D

Good old fashioned 2D, Left image only is shown.

See what you're missing ;)

3D TV

Most 3D TV's support this mode in full screen

Image is squeezed in half-horizontally so image size is standard HDTV. 3DTVs then expand it. Image must be full screen, and TV must be set for 3D.